Our chauffeur services represent the ideal solution to arrange transfers towards Company headquarters, hotels and conference centers. Thanks to our professional, elegant and discreet drivers and to all permissions our vehicles are provided with, we are able to guarantee exclusive services: you will always reach your destination smoothly and on time. We can also manage for you parcel delivery, assuring a fast, safe and discreet consignement.
Business travel
With our
executive cars
we are alongside your Company for business travel management: you can rely on us to arrange corporate transfers for your employees, as well as to welcome your Clients and Guests at the airport or station to drive them to your headquarter or hotel. For frequent and constant transportation needs we can conclude special agreement with your Company, including special rates and monthly invoicing.
professionals
Professionals
(i.e. lawyers, solicitors and advisors) can have our drivers at their disposal to drive them through all the scheduled business meetings of the day. As our vehicles are provided with all permissions to access traffic limited areas we are able to let you move in town quickly and smoothly, so that you can always be on time. Between one appointment and another you can keep on working (on board we provide free fast wifi connection and chargers for tablets or smartphones), or simply relax without caring about driving.
CONFERENCES AND EVENTS
Professional
Congress Organizers
can rely on us to organize ground transportation in the occasion of corporate events, meetings and conferences: we will put at your disposal our entire fleet with sedans, minivans and buses to handle every kind of event and transportation need. Our backoffice staff will meticulously plan all aspects of each transfer, caring for all details to ensure an efficient logistic support: we choose the most suitable vehicle to use, we check moving timings to better plan all transfers, we make site inspections of all event locations to verify accessibility and a dedicated account will be at your disposal during the event.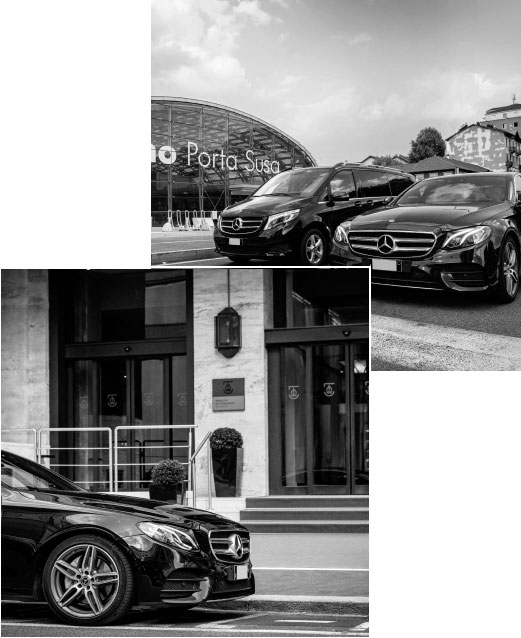 book your transfer
Reserve your chauffeur service